Okanagan Denture Inc. – Kelowna's Denture Specialists
Locally owned and operated, Okanagan Denture Inc. has served denture patients in Kelowna and surrounding areas of British Columbia for more than 40 years, offering a full range of denture services designed to restore your oral health and functionality.  Dillon Panagapko is an Active Registered Denturist, he and his professional team take pride in providing caring, professional denture care, performed to the highest standards.
Meet The Team
---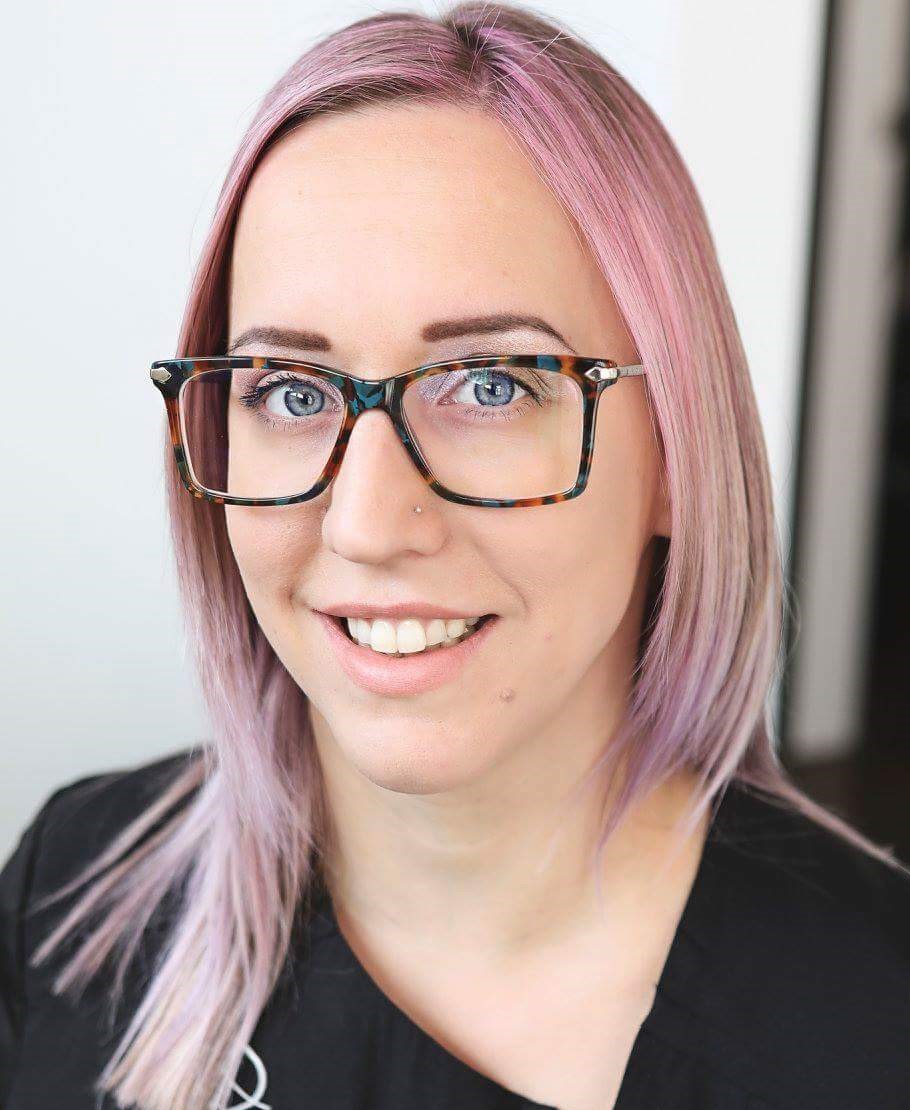 Chantal Skillnik
Treatment Coordinator / Denturist Assistant
Chantal is the new face at Okanagan Denture. She started July 2019.
Chantal is the friendly voice you will hear on the phone, and the smiling face when you walk in the door. Chantal's passion in life is to work with people and make them smile and brighten there day in some way. Working at Okanagan Denture makes this the perfect place for her . She enjoys how happy the patients are after they get there new dentures and she gets to see those amazing new smile. 
She is fluent in denture care, patient care, insurance questions, and all available treatment options. Chantal also has quite the knack for everything related to the production and creation of dentures in our in house lab. Please feel free to give her a call with any questions you may have!
When Chantal is out of the office she loves to go camping, bike riding, movies, road trips, travelling, walks and spending time with her family and friends as much as she can. Chantal also loves spending time with her golden retriever Lunna and enjoying the beautiful Okanagan valley.
---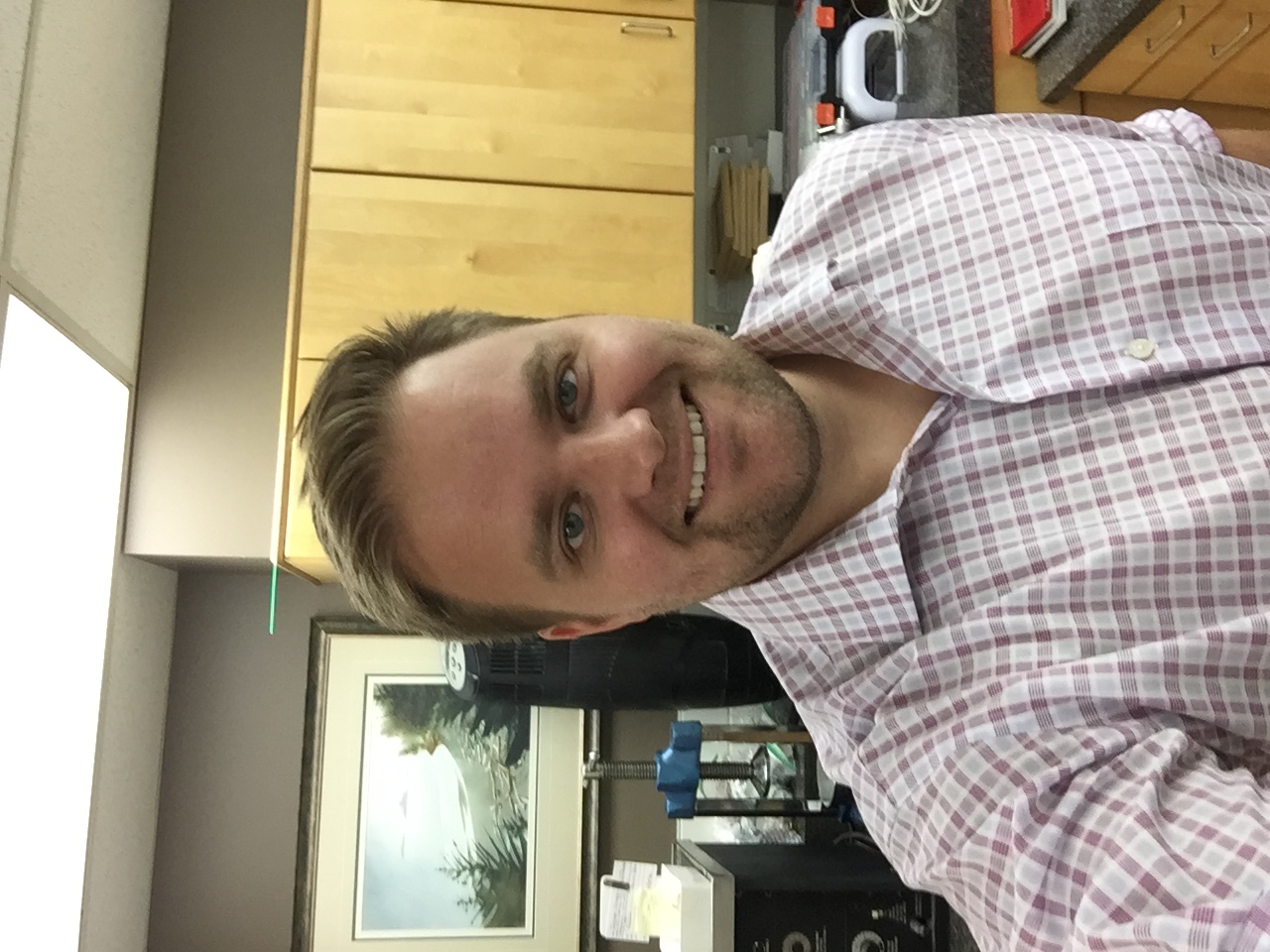 Dillon Panagapko
Registered Denturist
Originally from Winnipeg, MB, Dillon Panagapko obtained a bachelor's degree in Psychology at the university of Manitoba before moving to BC to attend Vancouver Community College. In 2009 Dillon obtained his diploma and became a Registered Dental Technician, and moved to Kelowna to work as a Crown and Bridge specialist. He returned to Vancouver Community College in the fall of 2009 to complete the Denturist program. Dillon joined Legacy denture clinic located in Kamloops, and promptly became a Registered Denturist in the fall of 2012. After 4 years servicing the Thompson-Nicola region Dillon left to pursue his next challenge, owning and operating his very own Denture practice.
After a brief time at the Winfield Denture clinic Dillon found a place at Okanagan Denture Inc. This practice, was previously owned by Francis Gagnon, and was established in 1979. Since its creation it's held the highest of standards with regards to patient care, treatment options and craftsmanship. It was with great relief that Francis Gagnon handed over his practice to Dillon. Francis felt Dillon would be someone who would keep those values thriving at Okanagan Denture inc.
Dillon attends continuing education courses each year, which enables Dillon to stay at the forefront of denture technology. This way he can provide the best care and treatment options to his patients. He continues to receive training in advances in cosmetic prosthetics, full and partial dentures, implants, as well as business management and patient relationships.
---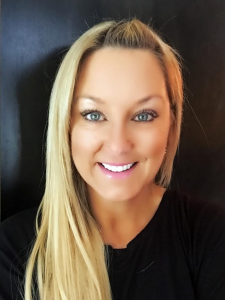 Lisa
Office Manager Since 1994
Lisa is Office Manager at Okanagan Denture. Wow, where has the time gone!! In the past 23 years, she has seen so much growth at Okanagan Denture. Dental Health has always been of upmost importance to her, and during these years her greatest pleasure has been providing care to our patients. Lisa has a quirky silly nature, positive happy outlook, and on a daily basis you're sure to see a smile on her face. This is emphasized working alongside the "exceptionally fun two main faces" of Okanagan Denture, Kathy and new owner, Dillon.
Lisa has been blessed to live in Kelowna for most of her life, a four-season city full of such beauty, friendliness, and versatility. In her spare time she loves spending time with friends, and her family; consisting of her amazing fiancé Perry, her two grown kids (now married), three grandchildren, two step-kids, and an English (part-human) Bulldog named Oppie, all whom she is so proud of and loves dearly.
As often as possible, she loves to travel with Perry. Favourite destination location being Mexico, where it's hot, has crystal-clear water and white sandy beaches. But you can find her enduring even the hottest temps Mid-July in VEGAS!! When she "Hits it Big" in Vegas, a house in Mexico is the first on their shopping list! Hehee
With 23 years of experience and the high regard trust and confidence she has in Okanagan Denture, Lisa encourages you to call and book an appointment for a first time, no-obligation, No-Charge Consultation. Come and Experience the Difference that is Okanagan Denture; providing gentle friendly care, high quality workmanship, beautifully personalized detailed prosthesis, all constructed using the best materials. You will be noticeably at ease and comfortable as soon as you walk in the door. A phone call is all it takes, Okanagan Denture specializes in helping to alleviate any stresses sometimes associated with dental care.
We look forward to meeting you.